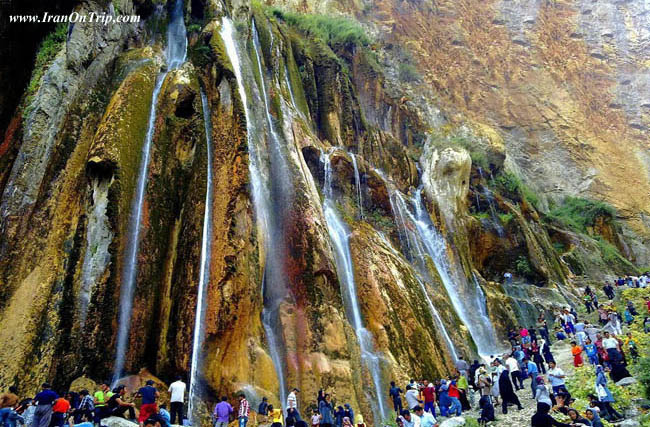 Margoon Waterfall

Located

in Boyer Ahmad (Yasooj) (

a city of Kohkilouyeh Va Boyer Ahmad province

)
This famous and great waterfall is located at the borders of the two provinces of Kohkiluyeh Va Boyer Ahmad and Fars. This waterfall is at the east of Yasooj and alongside the Margoon Village.
.....
.....
.....