Shir Abad Waterfall (Kabudwal Falls)
Located in Gonbad Kavoos

(a city of Golestan province)


This waterfall is situated 7 kms. to the south of Khanbebin town and in the slopes of the Alborz mountain in a forested area. On its way, there are some beautiful springs and rivers. This waterfall is in the form of a stairway …



Description

: Beauty of Iran is strange for the people around the world and I`m trying to show this beauty and share it with others . Kabudwal Falls have great potentials for attracting national and foreign tourists due to their easy access to towns and their most beautiful natural scenes. This park is rich and valuable due to its variety and density in different plant types. The Kabudwal falls is the largest waterfall in Iran that has an all-mossy surface. It is also among the most beautiful waterfalls of Iran.This unwinding location is in the northern Iranian village of Shirabad. Very beautiful and peaceful here, definitely a perspective of Iran many people don't see. It is also unique due to its stairway structure, which actually makes it into 12 large and small waterfalls.
Its largest waterfall is 30 meters (98ft) high and its plunge pool is 40-80 meters (130-260ft) deep. Pictures
City: Golestan Province
Country: Iran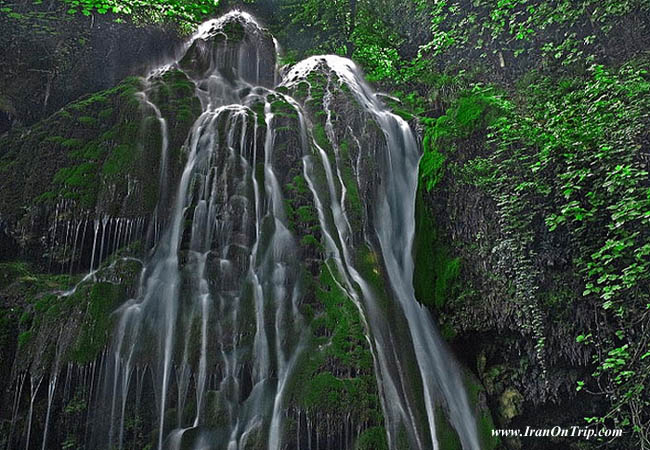 .....
.....
.....