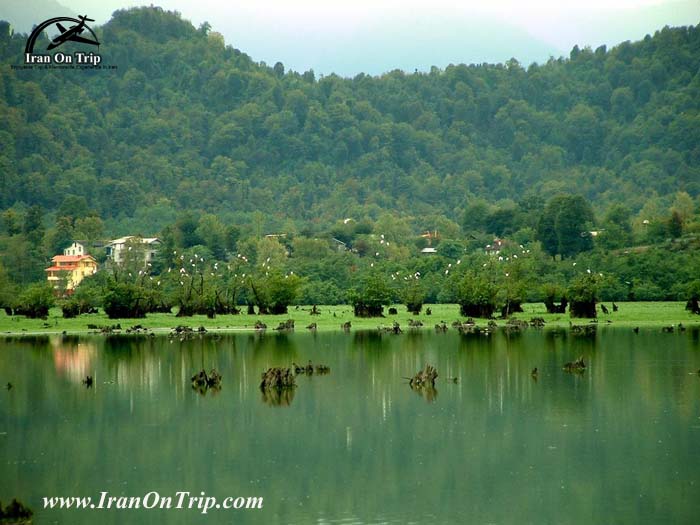 Mazandaran Province
Climate : Temperate
OldName :
Area : 423756
Mazandaran Province pronunciation is a Caspian province in the north of Iran. Located on the southern coast of the Caspian Sea. Sari is the largest and the capital city of Mazandaran province. Mazandaran province is geographically divided into two parts: the coastal plains, and the mountainous areas. The Alborz Mountain Range surrounds the coastal strip and plains of the Caspian Sea. The province enjoys a moderate, subtropical climate with an average temperature of 25 °C in summer and about 8 °C in winter.
Mazandaran is one of the most densely populated provinces in Iran and has diverse natural resources, especially large reservoirs of oil and natural gas. The province's four largest counties are Sari, Babol, Amol and Qaemshahr. Founded as province in 1937, Mazandaran was declared the second modern province after neighbouring Gilan.
The diverse nature of the province features plains, prairies, forests and rainforest stretching from the sandy beaches of the Caspian Sea to the rugged and snowcapped Alborz sierra, including Mount Damavand, one of the highest peaks and volcanos in Asia, which at the narrowest point (Nowshahr County) narrows to 5 miles.
Mazandaran is a major producer of farmed fish, and aquaculture provides an important economic addition to traditional dominance of agriculture. Another important contributor to the economy is the tourism industry, as people from all of Iran enjoy visiting the area. Mazandaran is also a fast-growing centre for biotechnology and civil engineering.
Human habitation in the area dates back at least 75,000 years. Recent excavations in Goher Tippe provide proof that the area has been urbanized for more than 5,000 years, and the area is considered one of the most important historical sites of Iran. It has played an important role in cultural and urban development of the region.
The culture of Mazandaran is closely related to that of neighboring Gilan (or Guilan). The cuisine of the province is very rich in seafood due to its location by the Caspian Sea, and rice is present in virtually every meal. Indeed, the rest of Iran was introduced to rice through Gilan and Mazandaran.
Rice, grain, fruits, cotton, tea, tobacco, sugarcane, and silk are produced in the lowland strip along the Caspian shore. Oil wealth has stimulated industries in food processing, cement, textiles, cotton, and fishing (caviar).
The resort of National Iranian Oil Company, near Mahmoodabad.
The province's pleasant and moderate climate, beautiful natural landscapes, and proximity to Tehran, have led the province to be one of the main recreational and tourism areas of Iran.
Iran's Cultural Heritage Organization lists close to 630 sites of historical and cultural significance, hence a wealth of tourist attractions.
.....
.....
.....